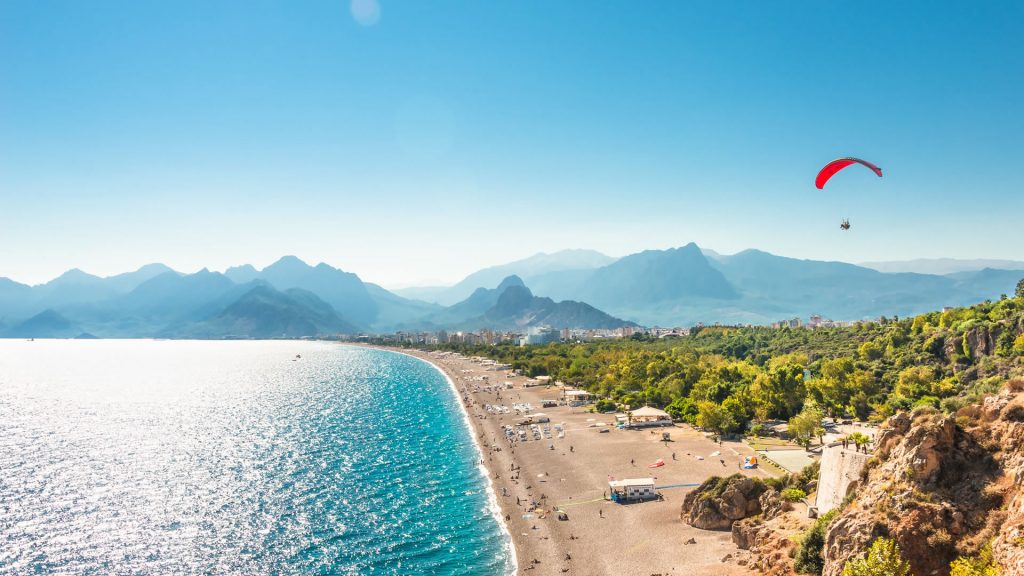 Antalya (Turkish pronunciation: [anˈtalja]; Ancient Greek: Ἀττάλεια) is the fifth-most populous city in Turkey.
Antalya is Turkey's biggest international sea resort. The province of Antalya corresponds to the lands of ancient Pamphylia to the east and Lycia to the west. It features a shoreline of 657 km (408 mi) with beaches, ports, and ancient cities scattered throughout, including the World Heritage Site Xanthos. Large-scale development and governmental funding has promoted tourism. A record 13.6 million tourists passed through the city in 2019.
Located on Anatolia's southwest coast bordered by the Taurus Mountains, Antalya is the largest Turkish city on the Mediterranean coast outside the Aegean region with over one million people in its metropolitan area.
The city that is now Antalya was first settled around 200 BC by the Attalid dynasty of Pergamon.
For fantastic travel opportunities to Antalya with Bravo Travel, keep following!